Jessica Traynor writes a history in poetry of Banagher, Co. Offaly. With contributions from James Scully, David Boylan, Lisa Gardiner and Elaine Agnew, and a song performed by the pupils of St Rynagh's National School.
FIRST BROADCAST:
15 October 2023, RTÉ lyric fm
Vona Groarke meets fellow poets John McAuliffe, Martina Evans, Sinéad Morrissey and Conor O'Callaghan, who all share her experience of moving from Ireland to live and work in the UK. The programme ends with a poem by Bernard O'Donoghue.
FIRST BROADCAST:
8 October 2023, RTÉ lyric fm
Olivia O'Leary presents a five-part series of The Essay. Behind the Veil: the story of Irish nuns.
FIRST BROADCAST:
2-6 Jan 2023, BBC Radio 3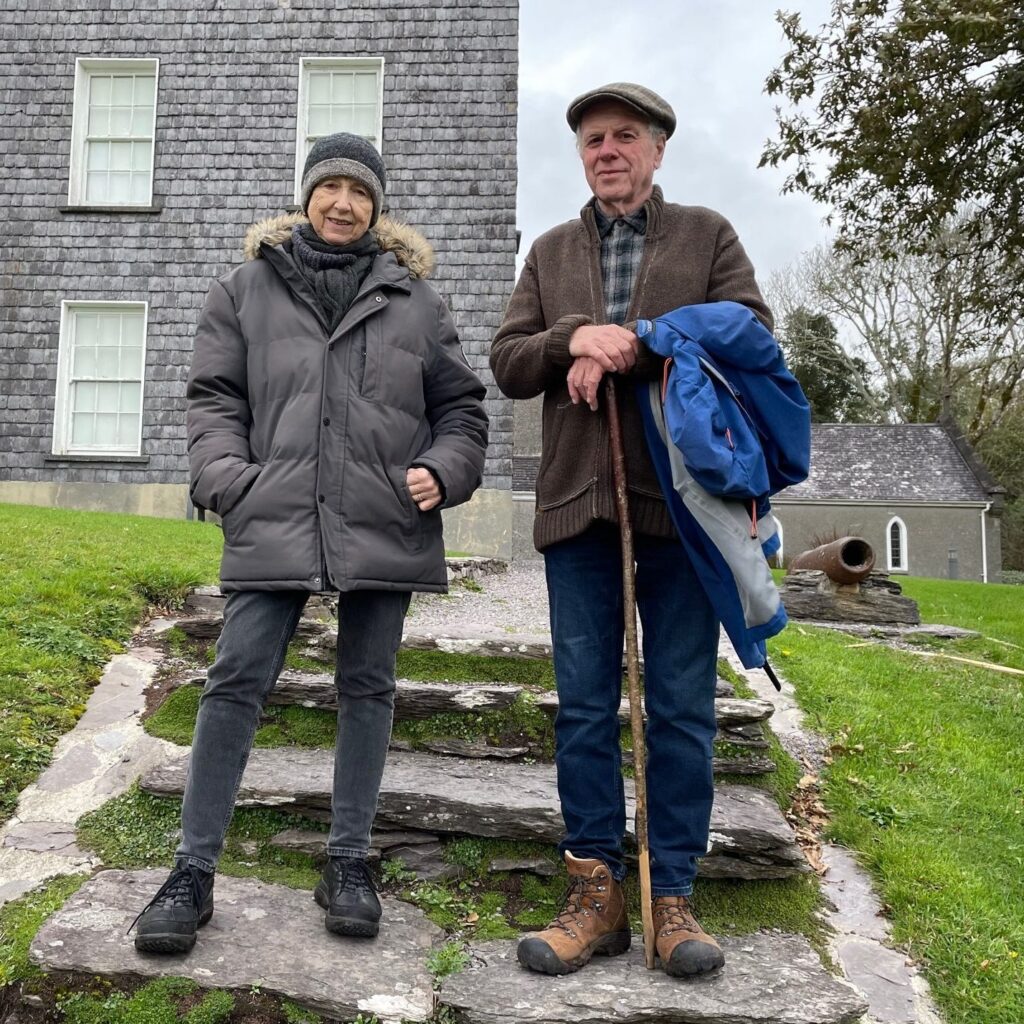 Olivia O'Leary and poet Paddy Bushe follow the route of a long-forgotten walk in Kerry, as described in her poem 'Darrynane in 1832' by Ellen Fitz-Simon, daughter of Daniel O'Connell.
FIRST BROADCAST: 26 Feb 2023, RTÉ lyric fm; re-broadcast: 26 November 2023
The life and writing of Winifred Letts, poet, playwright and novelist is told in the programme 'The Diary of Winifred Letts' (working title).
FORTHCOMING on RTÉ lyric fm in 2024
Chandrika Narayanan-Mohan presents a programme featuring six poets from four continents who are making their mark on the world of Irish poetry.
FIRST BROADCAST:
30 April 2023, RTÉ lyric fm
Presented by Belfast poet Leontia Flynn, The First Pure Clear Place explores American poet Sylvia Plath's lifelong admiration of WB Yeats and her September 1962 visit to Ireland.
FORTHCOMING RE-BROADCAST:
10 December 2023, 6 pm, RTÉ lyric fm
Jamaican poet Jason Allen-Paisant tells the story of another Jamaican poet, Ferdinand Levy, who was a student in Dublin in the 1930s and 40s and asks why his poetry has been overlooked for 80 years.
FORTHCOMING on BBC Radio 4 in 2024 (provisional broadcast date: 17 March, 16:30)